The Winery
Old building of 1941 completely renovated in 2011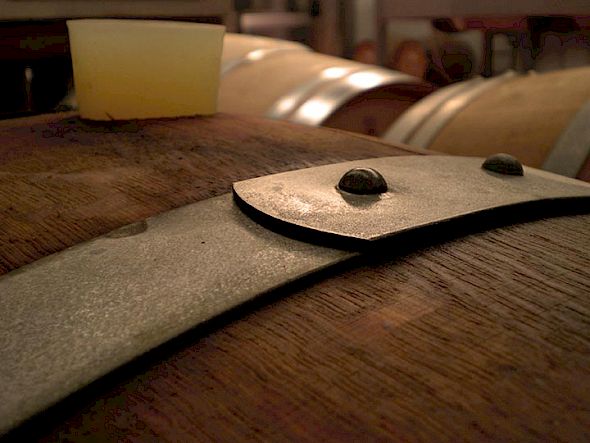 The grapes of each vineyard are harvested by hand and the wine making occurs separately so that every peculiarity is preserved and exalted as a true expression of our territory.
Our philosophy is to respect the characteristics of the grape by exalting it and preserving its quality, guaranteeing a conservative enology aimed at enhancing the natural characteristics of the produced grapes and respecting the vine-environment compromise.
The selected clusters are pressed with great care thanks to modern Italian technologies.
The musts retain all their aromatic potential thanks to the careful protection against oxidation, followed by long fermentation at controlled temperatures and, left to refine their yeast until the next spring.
In the first months of the year we carefully taste every base wine looking for the best peculiarities for the cuvée, in other words the assemblage of different wine types, in the effort to find the harmony of the personalities of each wine: Rosé from the rich and structured Pinot Noir, the Satèn from the most fragrant Chardonnay, the individual vintages from the most complex and tempting wines.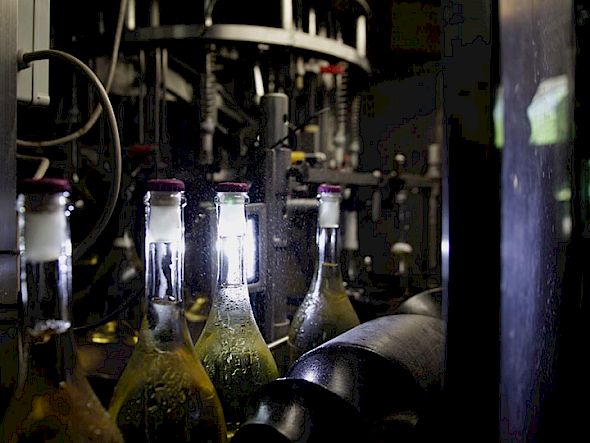 The second fermentation proceeds by the classical method after the addition of sugar and yeast in a bottle. The fundamental refining process takes place, in cool places without natural daylight, for a duration of at least 24/30 months, the evolution of the Reserve may take up to 60 months.
We patiently wait for long months of natural refermentation in an exclusive bottle, its shape has a peculiarity of allowing a wider exchange between yeasts and wine, contributing to its high sensorial complexity and its tiniest bubbles.
At the end of the refinement, the traces of the yeast will slowly go up to the cap to make the disgorgement, always using the same wine and different quantities of sugar according to the methods of Franciacorta.The grapes for the production of the Curtefranca rosso are harvested at a later time, then macerated and refined in oak barriques. Therefore obtaining an intense structured red wine, full of passion.
---
Visits
The visits to the winery take place by reservation and for groups of at least 6 people.